BIG, BIG Thanks to Everyone who supported "East meets West - pt #2" at the Unstoppable Fridays on friday May 23rd inside scarborough's #1 hot spot - CLUB SANDOS. This was another SOLD OUT at 1:21am.
Check out over 30 of the most fun sexiest photos from this evening.
Special Thanks to www.WICONLINE.com for providing several of the photos from the East meets West - pt#2 party.
Scroll down to continue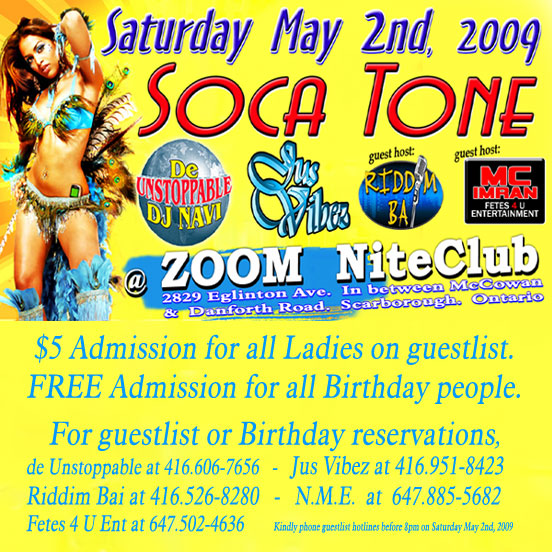 Scroll down to continue