EAST meets WEST part#3 was definately History in the Making. For all those of you who have supported us, we have to say a special BIG, BIG Thanks for the support.
"East meets West - pt #3" at the Unstoppable Fridays on friday July 18th inside scarborough's #1 hot spot - CLUB SANDOS. This was another SOLD OUT at 11:54pm.
Check out over 55 of the most fun filled party photos from this evening, below within our photo album.
Special Thanks to www.WICONLINE.com for providing several of the photos from the East meets West - pt#2 party.
Scroll down to continue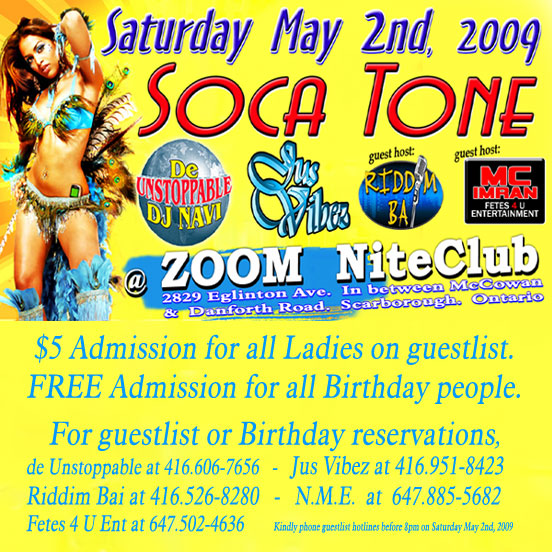 Scroll down to continue