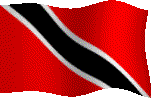 Our annual pre - Trinidadian Independence Fete
is dedicated to those of us who live in north america.
This party gives north americans a true taste of the
caribbean, with true absolutely great music. But don't
take our word for it, just check out the photos listed
below.
As always, Thank You for the love and support.
Please scroll down to view photos
Photo Disclaimer: All photos contained within are taken with full permission of each individual within, and are the solely property
of de Unstoppable Entertainment. If for any reasons that a future request is made by an individual to have his/her photo removed
from this photo album, then all requests must be submitted in writing to deUnstoppable1@hotmail.com. The individual who initiates
the written requests will be responsible to sign a Bill of Sale for "web work to be done", which an administrative cost of $150.00
per photo will apply and must be paid in full to de Unstoppable Entertainment before any web work for photo removal is performed.

Thank You
de Unstoppable Entertainment Webmaster