Joke Page #2

Want your JOKE to be posted here on our NEW JOKE PAGE. Then email it directly to DeUnstoppable1@hotmail.com
- - - - - - - - - - - - - - - - - - - - - - - - - - - - - - - - - - - - - - - - - - - - - - - - - - - -
Funny Photos, & situations - guaranteed to make you laugh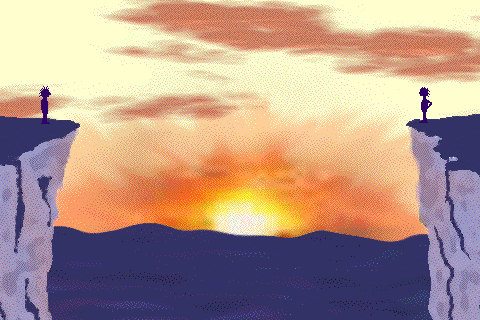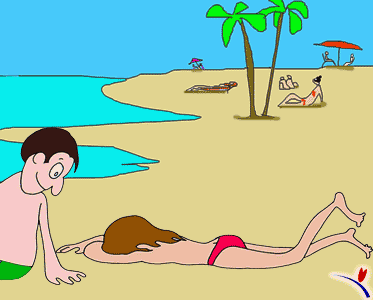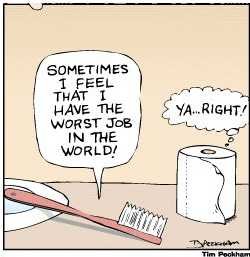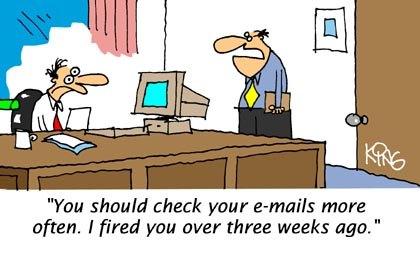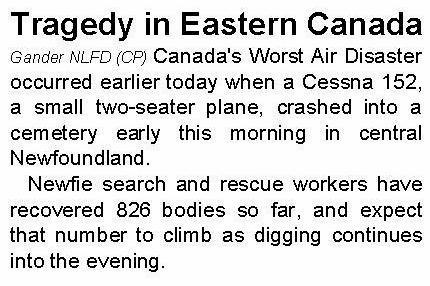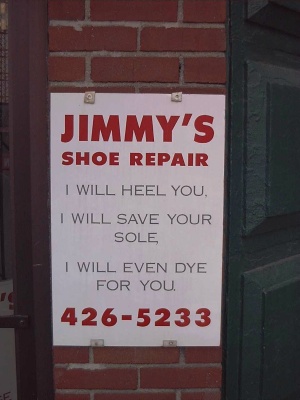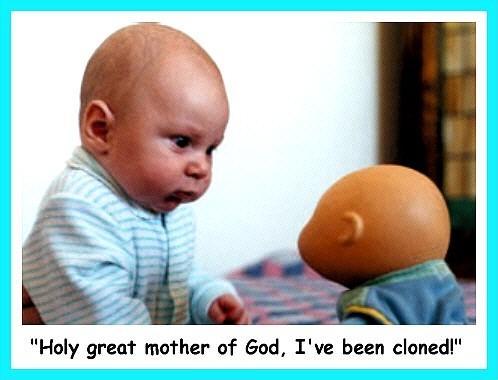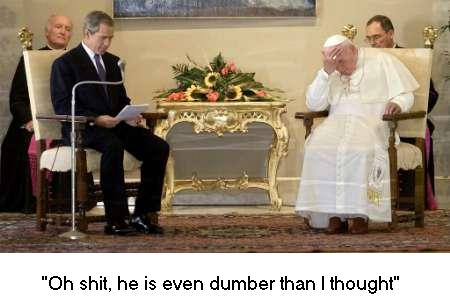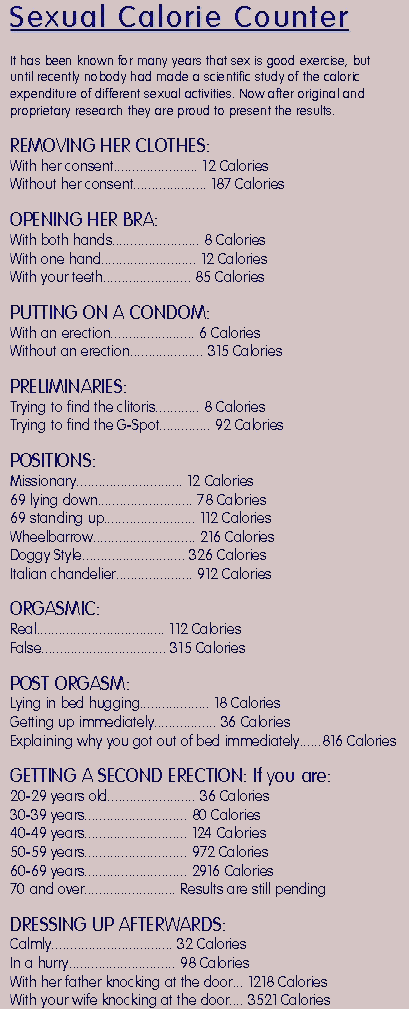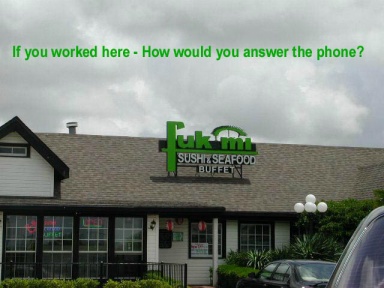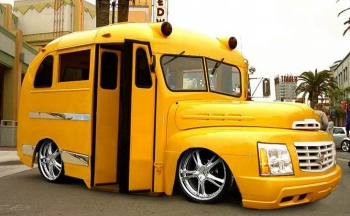 Photo below is titled - All Roads lead to ?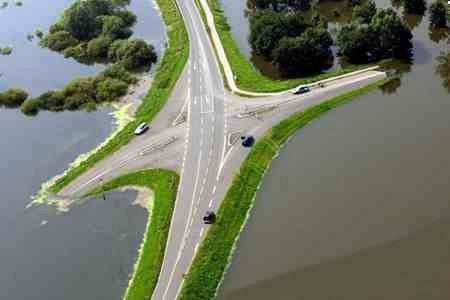 Photo below is titled - Hard working officers ?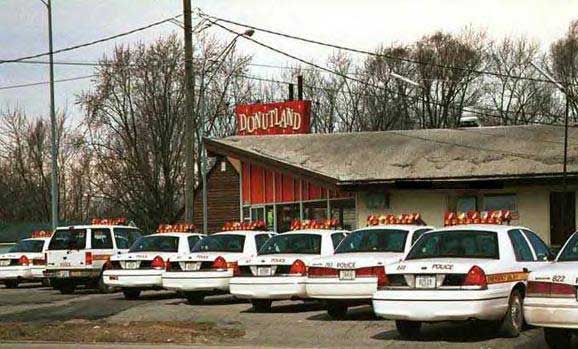 Photo below is titled - A Traffic Jam ?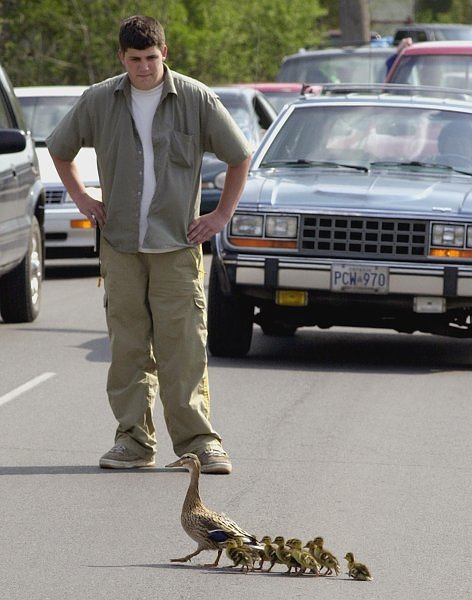 Photo below is titled - A Sport for All ?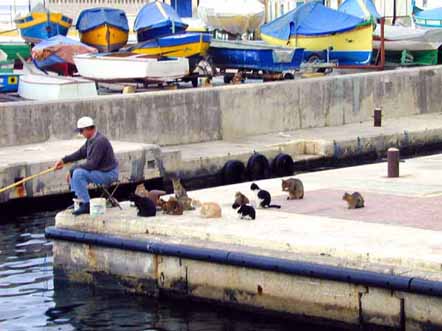 Photo below is titled - Handicap Parking ?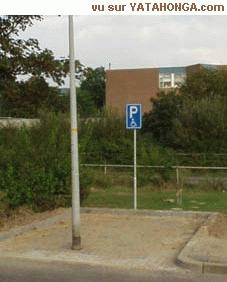 - - - - - - - - - - - - - - - - - - - - - - - - - - - - - - - - - - - - - - - - - - - - - - - - - - - -
You Know You're Guyanese/Trinidadian when.
Submitted by:- BABYBLAZE from F.O.M. on Tuesday, 5th Feb 2002
- You own a copy of Kuch Kuch Hota Hai on video,cd, and cassette
- You think Limachol and Vicks is the cure for every sickness.
- All of your Jewelry is strictly from Guyana/Trinidad, 
 and only Guyana/Trinidad
- At the dollar store when something coss $1.29, you fight to pay $1
- You say "bugga king" instead of Burger King
- You call a rolling pin a "belna"
- You say "tree" instead of three
- You call asian people " chynee "
- You close your doors so your clothes don't smell like curry
- You send barrels back home with canned foods and clothes
- You get "lix"
- You wont date someone because they are TRINI
- Your grandparents have gold teeth
- You don't wash yuh skin out, but yuh "RENSE" yuh skin
- Someone in your family drives an outdated maxima
- You call Holi "pagwah"
- You laff till you in pain when you see ah add for POKEMAN
- You think Teefin is ah skill
- When old indian music come on your parents yell, 
 "yah hear chune! Da rass is chune!    
 Na wha all  yuh deez does listen to!"

& finally,
- when u small and you get into trouble the fus thing 
 u parents do is send you to bade and ketch ya bed.
- - - - - - - - - - - - - - - - - - - - - - - - - - - - - - - - - - - - - - - - - - - - - - - - - - - -
LOVE JOKES:

Valentines Day gift...

Submitted by:- De Unstoppable from F.O.M. on Tuesday, 12th Feb 2002

A guy buys his wife a beautiful diamond ring for Valentines. After hearing about this extravagant gift, a friend of his said, "Wait a minute, I thought you told me before that she wanted one of those sporty four-wheel-drive vehicles?" "Well she did," he replied... "But just where the hell was I going to find a fake Jeep?!"

Can't Sleep....

Mike Tyson was complaining to Don King about how hard it was to get any sleep the night before his last big fight. He tells King, "I was awakened at one, two and four in the morning by this girl I met earlier banging on my door and screaming," he recalled. "That's terrible," said King. "How'd you ever get any sleep?" "At five o'clock I finally had enough! So I unlocked the door and let her out," replied Tyson.

The Inventor...

This man goes along to the Patent Office with some of his new designs. He says to the clerk, "I'd like to register my new invention. It's a folding bottle." "OK," says the clerk. "What do you call it?" "A fottle, replies the inventor." "A fottle? That's a stupid! Can't you think of something else?" "I can think about it. I've got something else though. It's a folding carton." "And what do you call that?" asks the clerk. "A farton", replies the inventor. "That's rude. You can't possibly call it that!" "In that case," says the inventor... "You're really going to hate the name of my folding bucket - a fucket"

The irate cabbie...

There was a Japanese man who went to America for sightseeing. On the last day, he hailed a cab and told the driver to drive to the airport. During the journey, a Honda drove past the taxi. Thereupon, the man leaned out of the window excitedly and yelled, "Honda, very fast! Made in Japan!" After a while, a Toyota sped past the taxi. Again, the Japanese man leaned out of the window and yelled, "Toyota, very fast! Made in Japan!" And then a Mitsubishi sped past the taxi. For the third time, the Japanese leaned out of the window and yelled, "Mitsubishi, very fast! Made in Japan!" The driver was a little angry, but he kept quiet. And this went on for quite a number of cars. Finally, the taxi came to the airport. The fare was US$300. The Japanese exclaimed, "Wah... so expensive!" There upon, the driver yelled back - "Meter, very fast! Made in Japan!"

The phone call...(this is suppose to be a so-called Blonde Joke)

A married couple were asleep when the phone rang at 2 in the morning. The wife (a blonde), picked up the phone, listened a moment and said, "How should I know, that's 200 miles from here!" and hung up. Curious, the husband said, "Who was that?" And his lovely wife replies, "I don't idea who it was. It was some stupid woman wanting to know "if the coast is clear."

A Blonde and her 2 horses...(this is suppose to be yet another so-called Blonde Joke)

A blonde buys and names two horses, but can never remember which is which. A neighbor suggests that she cut off a bit of the tail of one horse, which worked great until the other horse got his tail caught in a bush. The second horse's tail tore in the same place and looked exactly like the other horse's tail. Our blonde friend was stuck again. The neighbor then suggested that she notch the ear of one horse, which worked fine until the other horse caught his ear on a barbed wire fence. Once again, the blonde couldn't tell the two horses apart. The neighbor then suggested that she measure the horses for height. When she did that, the blonde was very pleased to find that... the white horse was 2 inches taller than the black one!

Marriage...

A naked woman is bouncing on her bed singing.
Her husband walks into the bedroom and sees her. He watches
her a while then says, "You look ridiculous! What on earth are you doing?
She says, "I just got my checkup and my doctor says I have the
breasts of an eighteen year old." She starts laughing and jumping again.
He says, "Yeah, right. And what did he say about your 45 year
old ass?"

"Your name never came up" she replied.

Japanese Bride...

A young Japanese girl had been taught all her life that when she married she had to please her husband and never upset him. So the first morning of her honeymoon, the young Japanese bride crawled out of bed after making love, stooped down to pick up her husband's clothes, and accidentally lets out a big fart. She looked up and said: "Aww So sorry...excuse please, front hole so happy back hole laugh out loud."

OTHER JOKES:

Favourite songs of the Bible...

( Sent in by God - just kidding! )


- Noah: "Raindrops Keep Falling on My Head"





- Adam and Eve: "Strangers in Paradise"

- Lazarus: "The Second Time Around"

- Moses: "The Wanderer"

- Jezebel: "The Lady is a Tramp"

- Samson: "Hair, plenty Hair"

Names...

Whoever wrote these had WAY too much time on their hands!
-  If Kitty Carlisle married Conway Twitty, she'd be Kitty Twitty.
-  If Yoko Ono married Sonny Bono, she'd be Yoko Ono Bono.
-  If Dolly Parton married Salvador Dali, she'd be Dolly Dali.
-  If Bo Derek married Don Ho, she'd be Bo Ho.
-  If Oprah Winfrey married Depak Chopra, she'd be Oprah Chopra.
-  If Cat Stevens married Snoop Doggy Dogg (hey! it's the '90's!), 
   she'd be Cat

 Doggy Dogg.
-  If Olivia Newton-John married Wayne Newton, then divorced him 
   to marry Elton John,she'd be Olivia Newton-John Newton John.
-  If Sondra Locke married Elliott Ness, then divorced him to marry
   Herman Munster,

 she'd become Sondra Locke Ness Munster.
-  If Bea Arthur married Sting, she'd be Bea Sting.
-  If Snoop Doggy Dogg married Winnie the Pooh, 
   he'd be Snoop Doggy Dogg Pooh.
-  If  G. Gordon Liddy married Boutros-Boutros Ghali, then divorced
   him to marry

 Kenny G., he'd be G. Ghali G.
-  If Shirley Jones married Tom Ewell, then Johnny Rotten, then 
   Nathan Hale, she'd

 be Shirley Ewell Rotten Hale.
-  If Ivana Trump married, in succession, Orson Bean (actor),
   King Oscar (of

 Norway), Louis B. Mayer (of MGM), and Norbert Wiener
   (mathematician), she would then be Ivana Bean Oscar Mayer Wiener.
-  If Woody Allen married Natalie Wood, divorced her and married 
   Gregory Peck,

 divorced him and married Ben Hur, he'd be Woody 
   Wood Peck Hur.
Politics...pt #1
The Trinidad and Tobago goverment announced today that it is changing its national emblem to a CONDOM because it more clearly reflects the goverment's political stance. A condom stands up to inflation,halts production,destroys the next generation,protects a bunch of pricks,and gives you a sense of security,while it's actually screwing you.
Politics...pt #2
THIS IS PRICELESS...

A LITTLE BOY GOES TO HIS DAD AND ASKS, "WHAT IS POLITICS?"
DAD SAYS, "WELL SON, LET ME TRY TO EXPLAIN IT THIS WAY:
I'M THE HEAD OF THE FAMILY, SO CALL ME THE PRESIDENT.
YOUR MOTHER IS THE ADMINISTRATOR OF THE MONEY,
SO CALL HER THE GOVERNMENT.
WE'RE HERE TO TAKE CARE OF YOUR NEEDS,
SO WE'LL CALL YOU THE PEOPLE.
THE NANNY, WE'LL CONSIDER THE WORKING CLASS,
AND YOUR BABY BROTHER, WE'LL CALL HIM THE FUTURE.
NOW THINK ABOUT THAT AND SEE IF IT MAKES ANY SENSE."
SO THE LITTLE BOY GOES OFF TO BED THINKING ABOUT WHAT
DAD HAS SAID.
LATER THAT NIGHT, HE HEARS HIS BABY BROTHER CRYING,
SO HE GETS UP TO CHECK ON HIM.
HE FINDS THAT THE BABY HAS SEVERELY SOILED HIS DIAPER.
SO THE LITTLE BOY GOES TO HIS PARENT'S ROOM AND
FINDS HIS MOTHER SOUND ASLEEP! .
NOT WANTING TO WAKE HER, HE GOES TO THE NANNY'S ROOM.
FINDING THE DOOR LOCKED,
HE PEEKS IN THE KEYHOLE AND SEES HIS FATHER IN BED WITH THE NANNY.
HE GIVES UP AND GOES BACK TO BED.
THE NEXT MORNING THE LITTLE BOY SAYS TO HIS FATHER,
"DAD, I THINK I UNDERSTAND THE CONCEPT OF POLITICS NOW."
THE FATHER SAYS, "GOOD, SON, TELL ME IN YOUR OWN WORDS WHAT
YOU THINK POLITICS IS ALL ABOUT."
THE LITTLE BOY REPLIES,
"THE PRESIDENT IS SCREWING THE WORKING CLASS WHILE
THE GOVERNMENT IS SOUND ASLEEP.
THE PEOPLE ARE BEING IGNORED AND THE FUTURE
IS IN DEEP SHIT.

Gross Me Out:
An attorney went into a bar for a Martini and found himself beside a scruffy-looking drunk who kept mumbling and studying something in his hand. He leaned closer while the drunk held the tiny object up to the light, slurring, "Well, it looks plastic." Then he rolled it between his fingers, adding, "But it feels like rubber." Curious, the attorney asked, "What do you have there?" The drunk replied, "I don't know, but it looks like plastic and feels like rubber." The attorney responded, "Let me take a look." So the drunk handed it over and the lawyer rolled between his thumb and fingers, then examined it closely by sniffing and licking it. "Yeah, it does look like plastic and feel like rubber, has no significant smell or taste, I sure don't know what it is. Where did you get it?" The drunk replied, "Out of my nose..."
All banged up...




What happened to you?" asked a hospital visitor to the heavily bandaged man sitting up in 
bed.  "Well, I went to the Amusement Park at the weekend and decided to take a ride on

 




the roller coaster.  

As we came up to the top of the highest loop, I noticed a little sign by 
the side of the track.  I tried to read it but it was very small and I couldn't make it out. I 
was so curious that I decided to go round again, but we went by so quickly that I couldn't 
see what the sign said.  

"By now, I was determined to read that sign so I went round a 
third time.



As we reached the top, I stood up in the car to get a better view."




"And did you manage to see what the sign said this time?" asked the visitor.




"Yes."


"What did it say?"




"Don't stand up in the car!"
His Last Wishes...
Sometime after Sidney died, his widow, Tillie, was finally able to speak about what a 
thoughtful and wonderful man her late husband had been.   
"Sidney thought of everything," she told them. "Just before he died,




Sidney called me to his bedside. He handed me three envelopes.




'Tillie,' he told me, 'I have put all my last wishes in these three envelopes.




After I am dead, please open them and do exactly as I have instructed.




Then, I can rest in peace'." 




"What was in the envelopes?" her friends asked.




"The first envelope contained $5,000 with a note, 'Please use this money




to buy a nice casket.' So I bought a beautiful mahogany casket with such a




comfortable lining that I know Sidney is resting very comfortably."




"The second envelope contained $10,000 with a note, 'Please use this for a nice




funeral ' I arranged Sidney a very dignified funeral and bought all his favorite foods




for everyone attending."   




"And the third envelope?" asked her friends.




"The third envelope contained $25,000 with a note, 'Please use this to buy a




nice stone.'" 




Holding her hand in the air, Tillie said...




"So, do you like my stone?" showing off her 10 carat diamond ring.



Osama in the news again...
It's been rumored that Osama has been spotted again,




so it's time to roll out a few jokes in the archive to blast

 the little coward....enjoy.



-  Why don't the members of Al Qaeda go out to bars?
   No need...they can get bombed at home.



-  How do you find Osama bin Laden?
   Lace a bunch of Watchtower magazines with anthrax and send the

 
   Jehovah Witnesses in after him. Those people can find anybody!



-  What's the difference between bin Laden and Aladdin?
   Aladdin had 3 wishes. Osama bin Laden only has 1 - a death wish.
Da Idiot:
My wife walked into a bar with her pet goose.




Then the bartender comes up to her and says, ''Why did you have to bring the pig

 

in with you?''




My wife answered, ''Excuse me, I think this is a goose you idiot!''




And the bartender says, ''Excuse me lady, I was talking to the goose!''
Where do babies come from:
One afternoon a little girl returned from school, and announced that her friend had told her where babies come from. Amused, her mother replied,"Really, sweetie, why don't you tell me all about
it? The little girl explained, "Well... OK... the Mummy and Daddy take off all of their clothes, and the Daddy's thingee sort of stands up, and then Mummy puts it in her mouth, and then it sort of explodes, and that's how you get babies."
Her mum shook her head, leaned over to meet her, eye to eye and said, "Oh, darling, that's sweet, but that's not how you get babies. That's how you get jewellery."
MORE REJECTED CHILDRENS BOOK TITLES:
- Juggling Knives is Easy
- Where to Find the toys in a Hot Oven
- 101 Games to Play on the Road
- The Indoor Pool is a Big Potty and the Divingboard is the Flusher
- Homemade Fireworks using a Bathtub, a Blowdryer, and a Fork
- Clifford and the Big and Yellow Semi Monsters Killed Grandpa
- The hit sequel to "Elvis is your real dad" Mrs.Clause is your real Mom
- All Guns Squirt Water - Point one today
- When The Garbage Truck Came, it came to Sesame Street
- How to Make Sushi with Ordinary Goldfish
- Your Nightmares are real
- The Time When Elmer REALLY got Bugs
- Scooby Doo Gets Rabbis
- The Boy who was so Stupid that his Dad put him up for Adoption
- Mickey Mouse and the Mouse Trap
- Grampa Gets A Casket
Okay Folks - see if you can do this:-
Read each line aloud.
This is this cat
This is is cat
This is how cat
This is to cat
This is keep cat
This is a cat
This is dumbass cat
This is busy cat
This is for cat
This is about cat
This is forty cat
This is seconds cat
Now go back and read the THIRD word in each line from the top.?
Betcha you can't resist passing it on.
Language: English vs Jamaican
ENGLISH: Excuse me little girl, can I fit in There?
JAMAICAN: Hey, pickney, small up youself!
TRINI: Smallie, gimmeh ah pass dey nuh.
ENGLISH: That woman is overweight.
JAMAICAN: Lawd, look how she fat and spread out like mash bullfrog.
TRINI: Oh jeess, dah woman realllll fat
ENGLISH: You are such an attractive woman.
JAMAICAN: Gal you look like fresh vegetable.
TRINI: Darlin, yuh lookin real good.
BAJAN: Psssstt my friend.
ENGLISH: I really would like for us to be intimate.
JAMAICAN: Gal mi wan be wid you.
TRINI: Chek nah, ah wan tuh breed yuh.
BAJAN: Ya gunna gimme peice or wha?
ENGLISH: There are a lot of men out there, that I can date besides you.
JAMAICAN: Tree no grow inna my face yu know.
TRINI: You feel you is God gift to woman. Laterz!
BAJAN: When one door shut anudder one does open.
ENGLISH: He is such a womanizer.
JAMAICAN: Him walk bout like dawg, every light post him si him haffi stap.
TRINI: Heez ! ah real sweetman.
BAJAN: Heez de man.
ENGLISH: You really should get him out of your life dear.
JAMAICAN: Dat de man jus a block traffic, tell him fi ease off.
TRINI: Done dat man oui.
BAJAN: Ya should leff he raaaaassshole!!!
ENGLISH: He is such a kind, sensitive man.
JAMAICAN: Him a saawfas man.
TRINI: Heez a sorfman
BAJAN: Heez a buller!!!
ENGLISH: You have a crumb on your face, dear.
JAMAICAN: You look like when fowl come from mango walk.
TRINI: Yuh have ting on yuh face.
BAJAN: Uh uuuh!!! Was dat on ya face???
ENGLISH: Oh, I see you are entering puberty!.
JAMAICAN: How you face bumpy-bumpy like grater so?
TRINI: Yuh face real juk up gyul.
BAJAN: Ya face look like a ripe sour-sop.
ENGLISH: Honestly, I don't know the answer.
JAMAICAN: Ah wah you a bodda me guthole fa?
TRINI: Me eh know nah.
BAJAN: WHA???
ENGLISH: Hors d'heurves
JAMAICAN: Ah wah dis yah likkle sinting you a gi me?
TRINI: Wey de food?
BAJAN: Horse Do overs. Remember - HAPPINESS is a condition of mind,
NOT a result of circumstances.